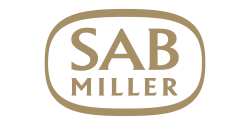 Acquired by Anheuser-Busch InBev SA/NV in 2016, SABMiller was one of the world's leading brewers with more than 200 beer brands and some 70,000 employees in over 75 countries. They were also one of the world's largest bottlers of Coca-Cola products.
JQA were commissioned to search for talent in what was a relatively sluggish environment in Europe. The brewing industry in the UK had been stagnant from a career development point of view for many years and the inability for the UK industry to create attractive career prospects provided opportunities for aggressive global leaders such as SABMiller to recruit top quality individuals for their worldwide operations.
JQA advertised and screened high potential candidates who showed the attributes of individuals with potential to cope well in a variety of environments in developing green field and brown field sites in China, Africa, Eastern Europe and the Americas. From a range of applicants, JQA identified those with the best qualities of intellect, personality, and ambition to form a talent pool with senior leadership attributes who were placed in a variety of top jobs in the global operations of SABMiller.
Because JQA Associates have held senior roles in a variety of global businesses and work closely with clients to define their needs, they have deep insight into what it takes to succeed in different roles and global contexts. The range of positions which SABMiller were able to fill covered Brew Masters, Specialist Packaging Engineering roles and Global Branding roles.