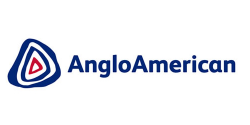 Over more than two decades, JQA have provided professional services in Executive Assessment and Development on a global basis to this world leader in mining and exploration. One of the big five global resources producers of Platinum, Diamonds, Iron Ore, Metallurgical Coal, Crop Nutrients, Niobium, Copper, Nickel and other Base Metals, Anglo American has a superior portfolio of assets, and their people are experts in extracting value from large, high quality resource bases and trading these on markets around the world.
Our ability to develop a strategic partnership with Anglo American over a long period bears testimony to the validity of our tools, the professionalism of our approach and the ongoing reliability of our findings. Over 2000 executives have been assessed in the context of talent management or executive appointments. We have shown that we have the ability to identify the attributes and competencies in the Anglo competency framework when we identify what it will take to succeed in Anglo American.
JQA associates are seasoned professionals who have enjoyed successful careers in blue chip organisations. This knowledge and experience form the basis of our advice on executive hires and executive development. We use high quality diagnostic tools in Executive Assessment and Talent Development including Cognitive Profiling, Personality Questionnaires and measures of Values, Motivation and Attitudes.
How can you predict whether an individual will succeed in a role they have not been exposed to?
The ability to predict how an individual will perform in an unfamiliar context and in roles they have not held in the past is dependent on knowing the success criteria (the skills and competencies required) and the makeup of the individual. The ability to exercise good judgement comes from a combination of intellectual abilities (Cognitive Profile) and personal qualities (Personality and Values Profile). We are specialists in Occupational and Business Psychology and use the most modern tools in the assessment and development of executive talent.
Transformation and turning around organisational performance
Working with their Business Transformation and HR Specialists we support Anglo American in setting the bar higher in performance management, recruitment, and development rather than living with second best. This has been the key to business success. JQA are a trusted partner in Talent Management and Executive Assessment.
Integrating new acquisitions
In 2020 Anglo American acquired the Woodsmith Project, the polyhalite mine in North Yorkshire. This will be a world class fertiliser project with a unique product POLY4.
Derived from a naturally occurring mineral polyhalite, POLY4 is a multi-nutrient and low-chloride fertilizer suitable for organic farming and has enormous potential to have a positive impact on generating improved yields and reduce the adverse environmental impact of current farming practice on a global scale.
JQA conduct talent audits for the new Crop Nutrients business to assist with the integration of the new acquisition into the mainstream business and ensure that corporate standards and sustainable practices are embedded in the new business.